VALAIS
Ovronnaz - Leytron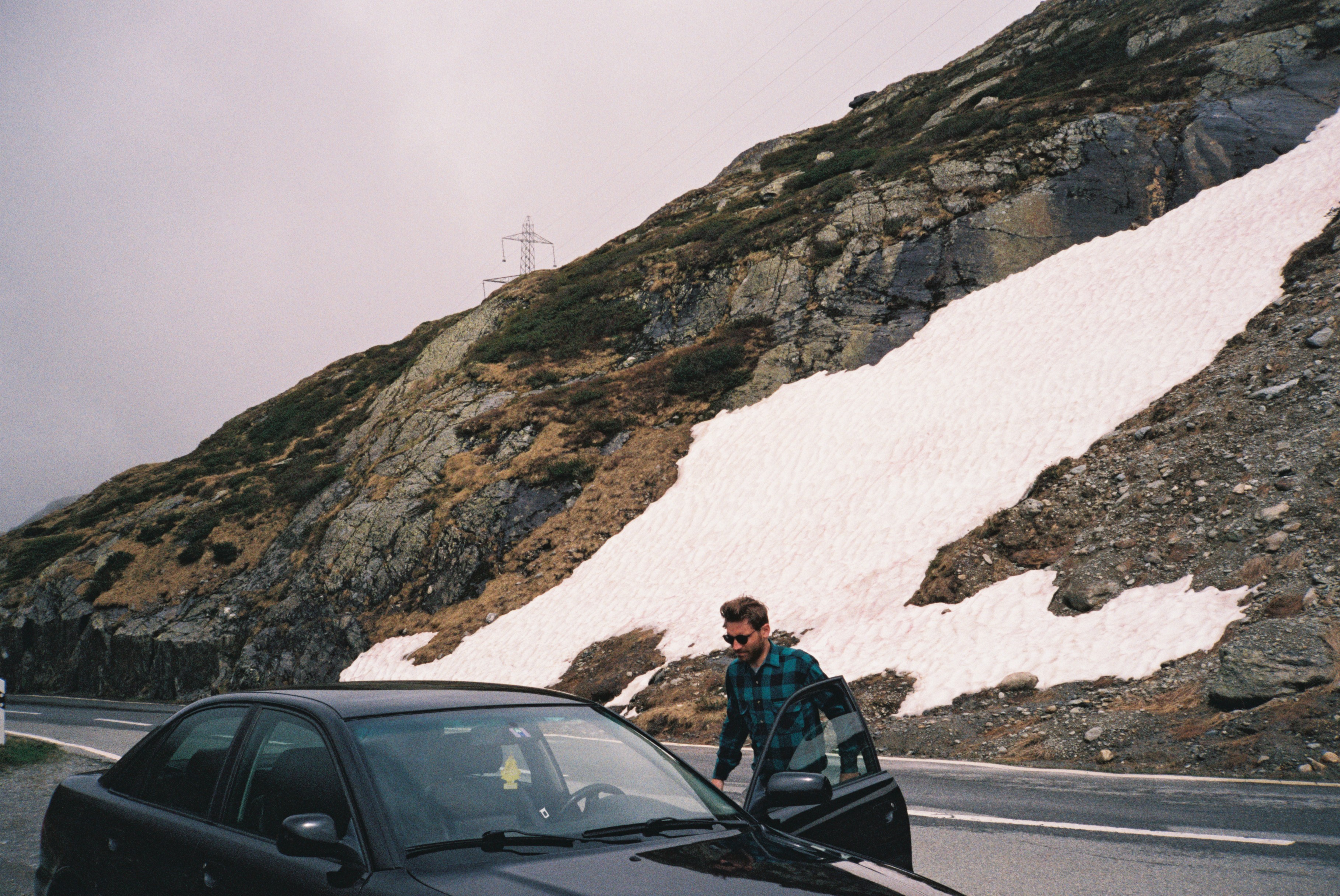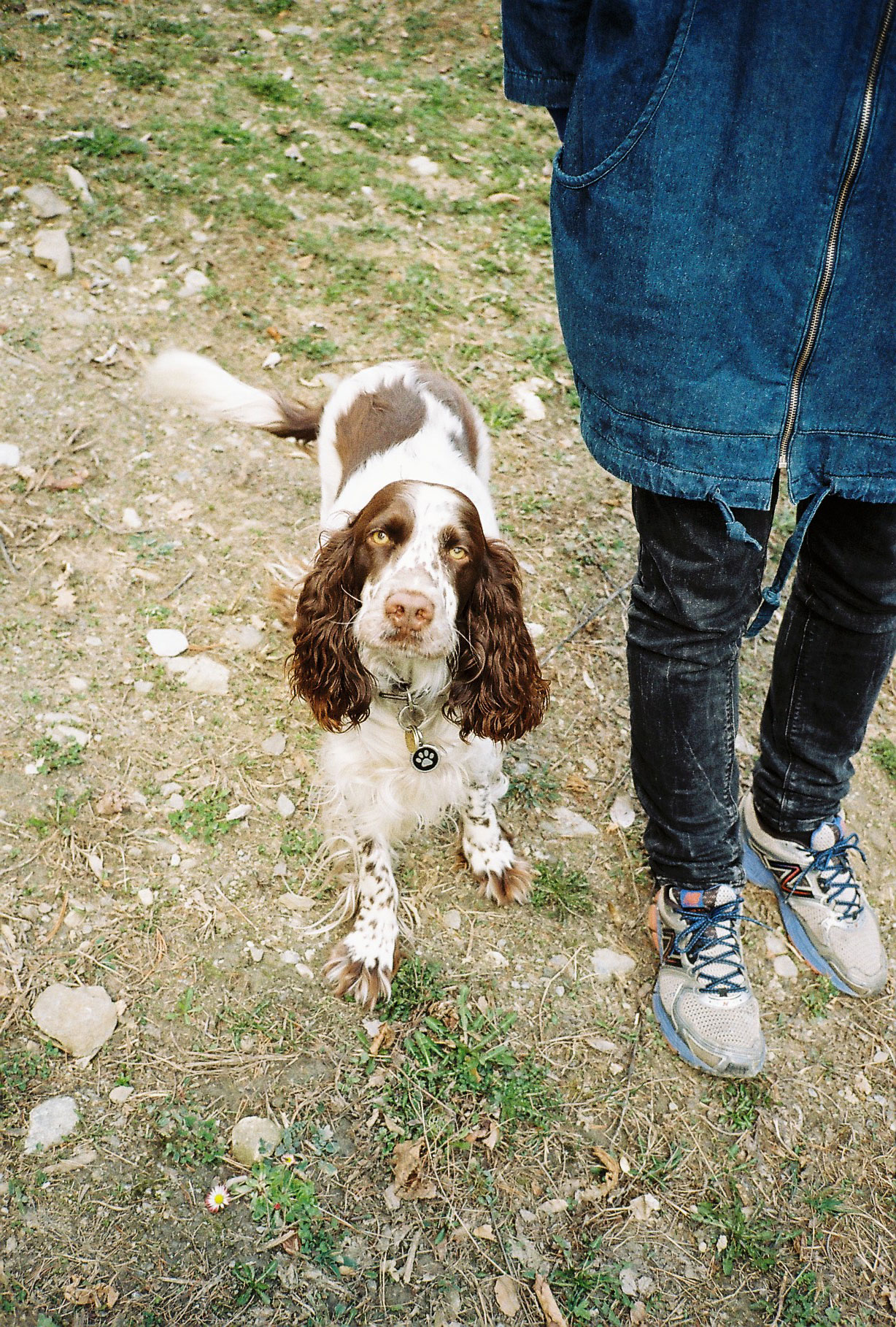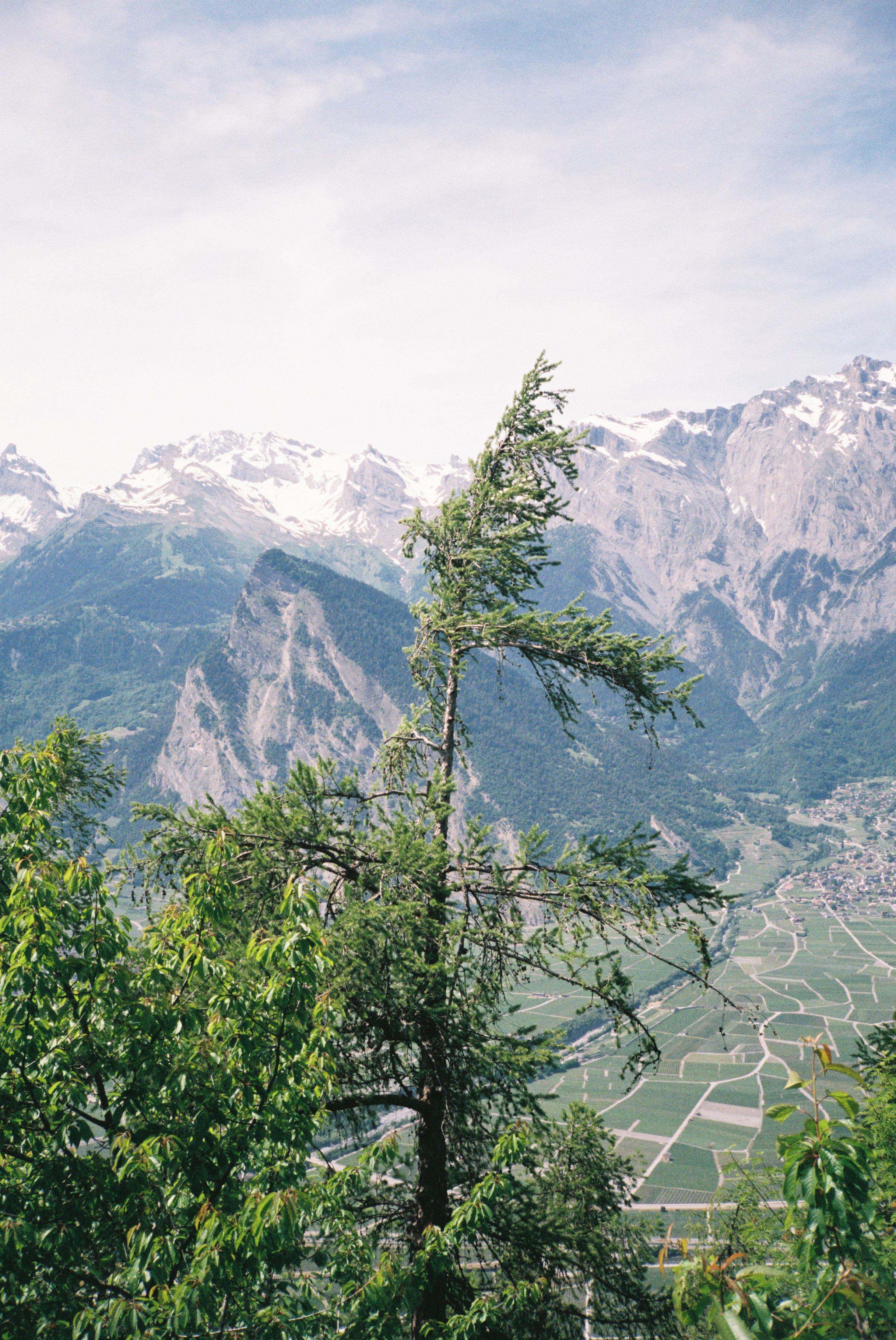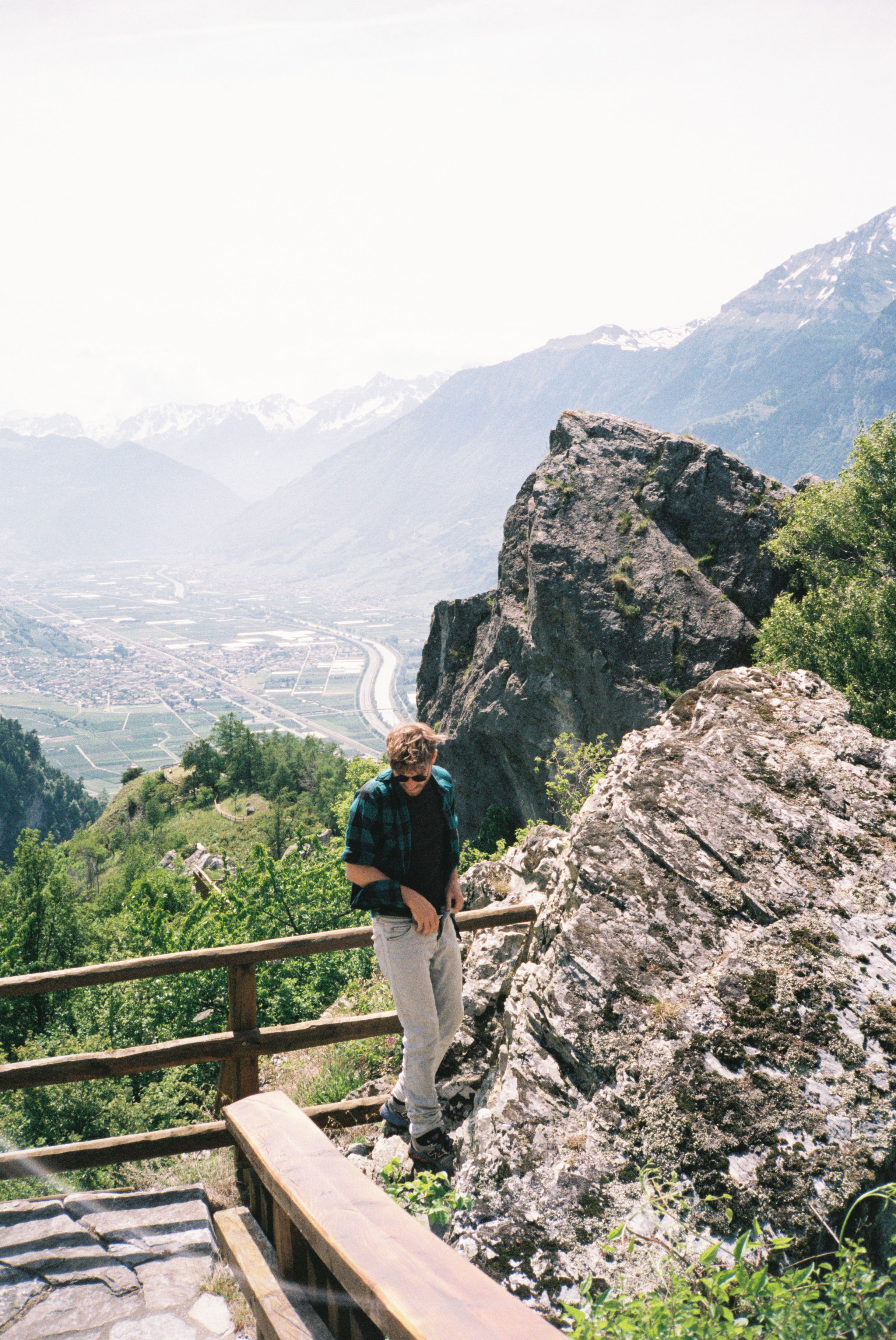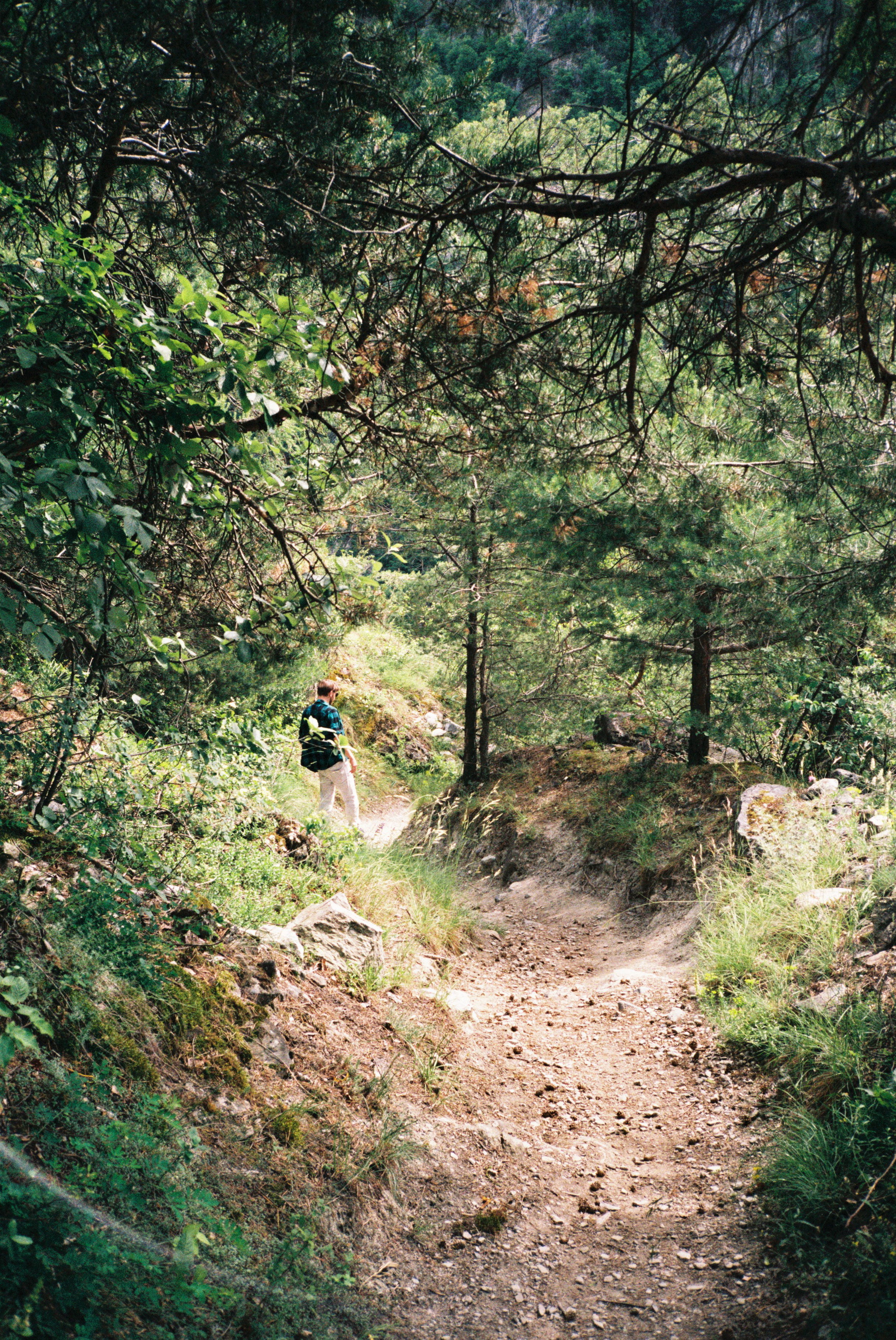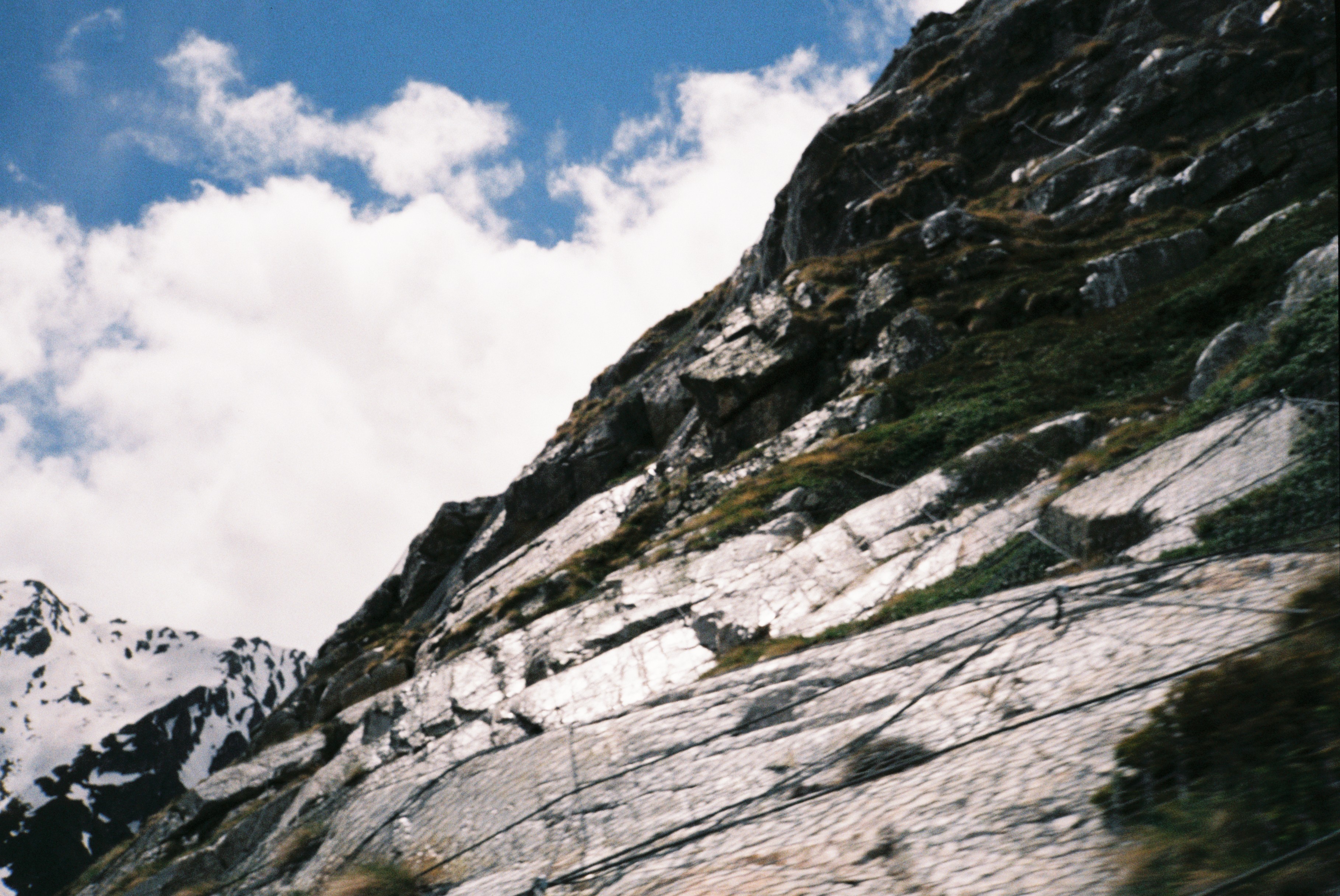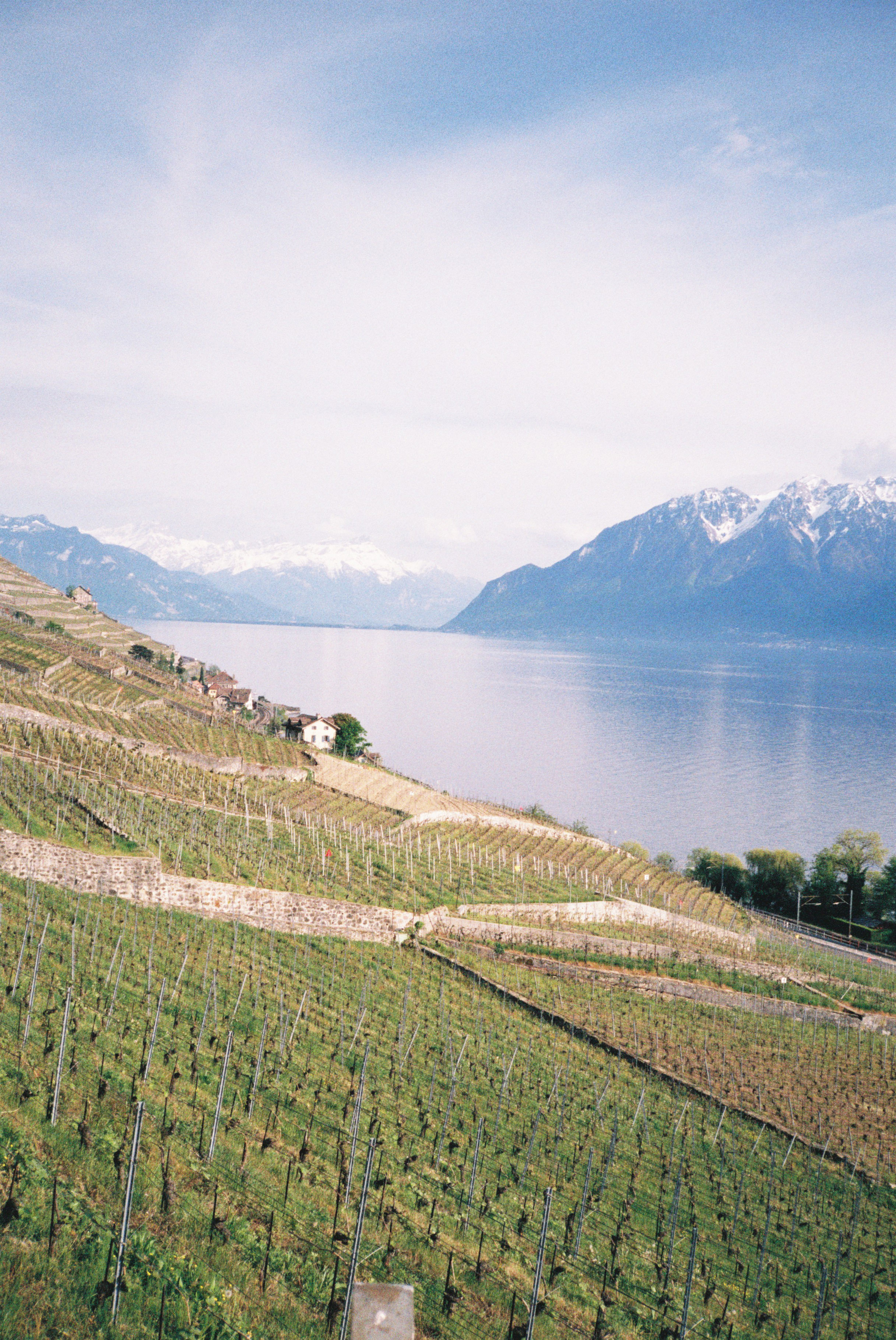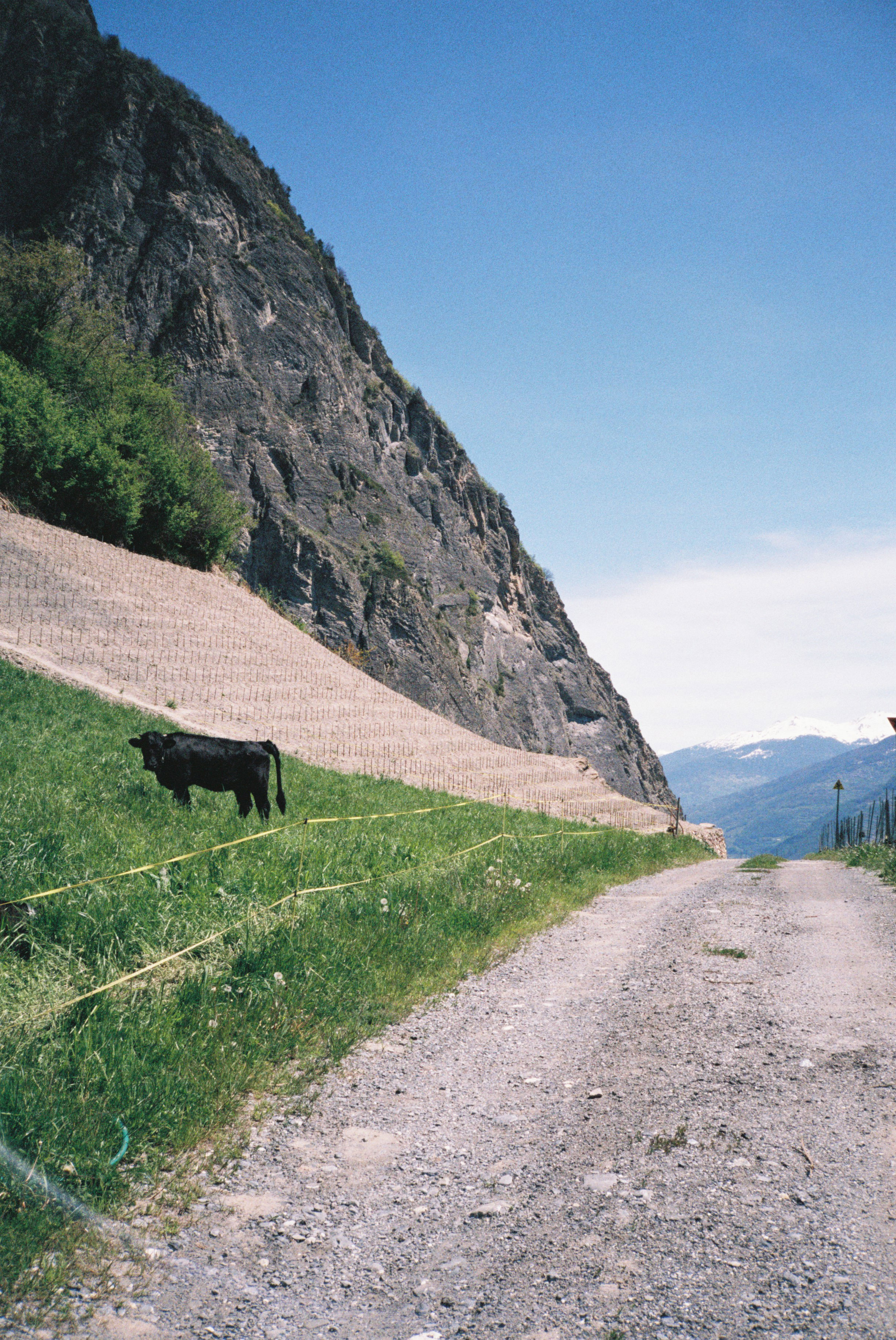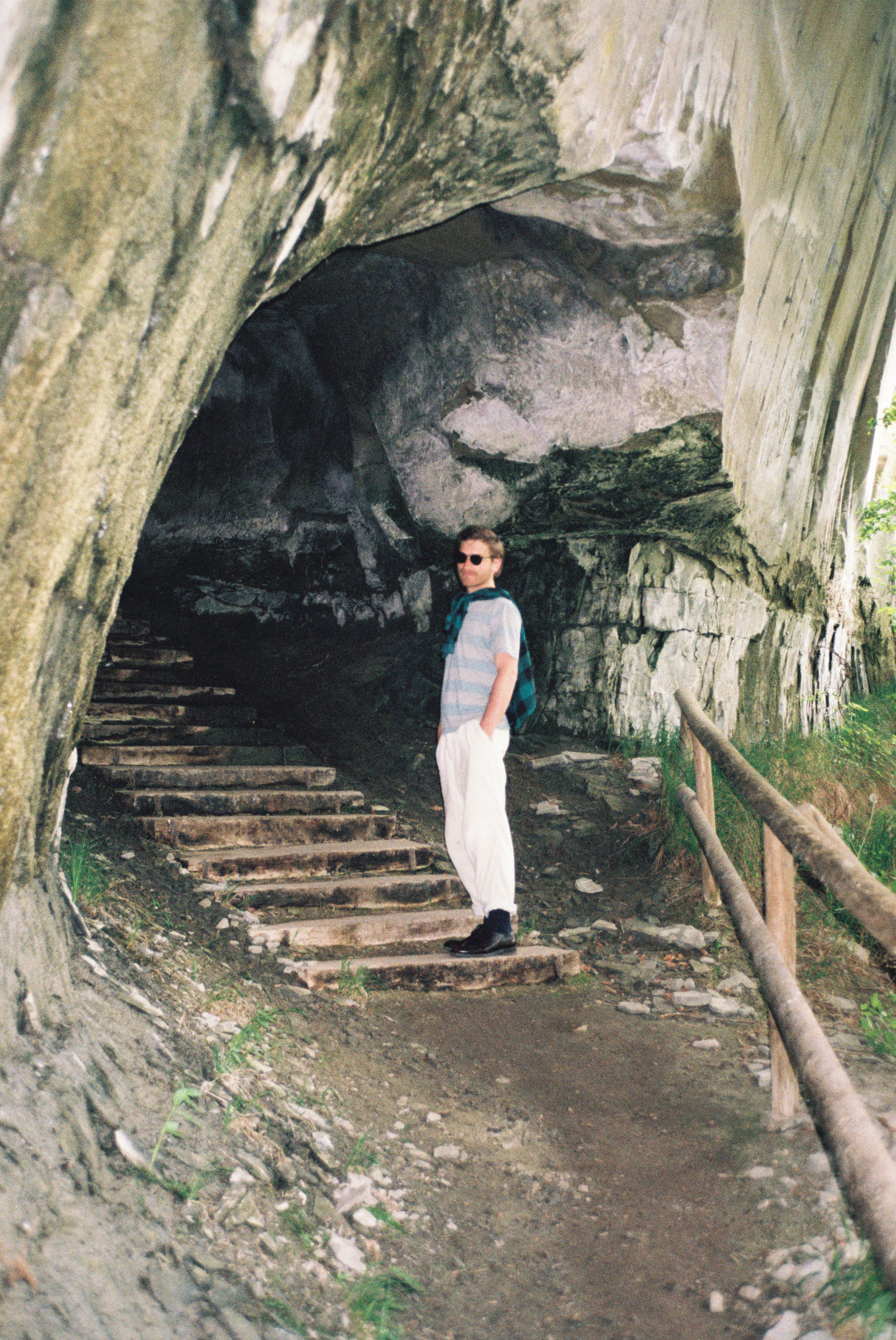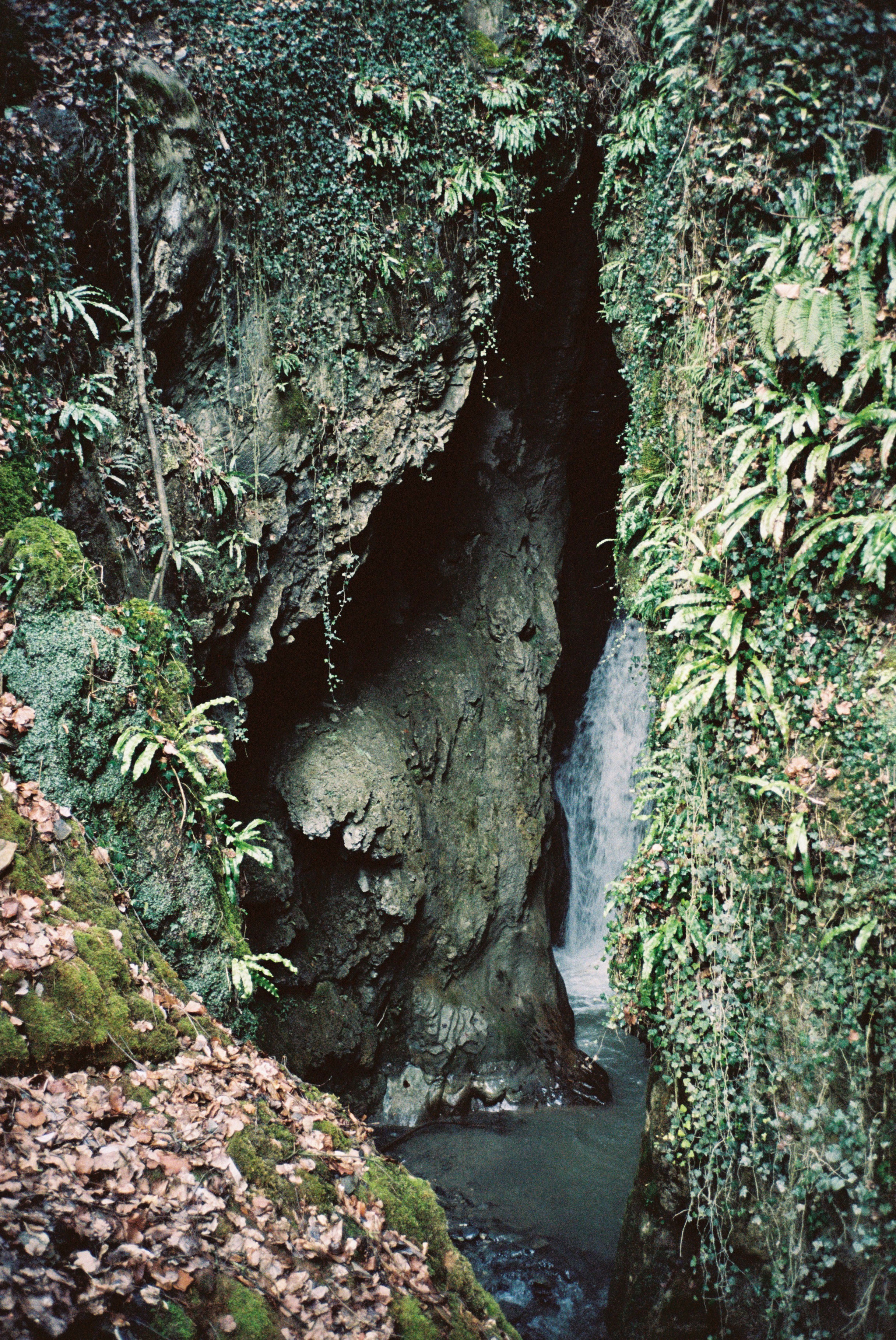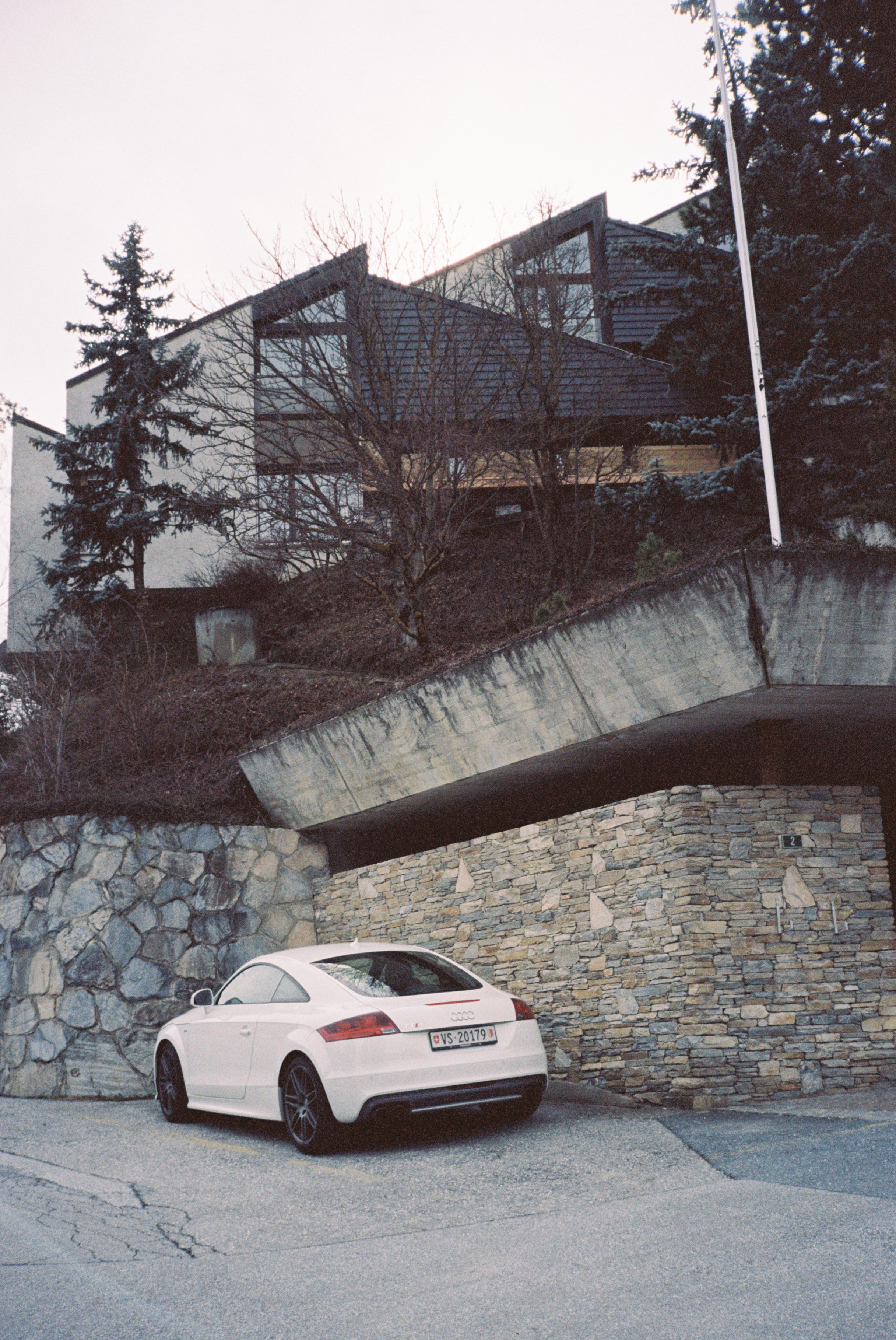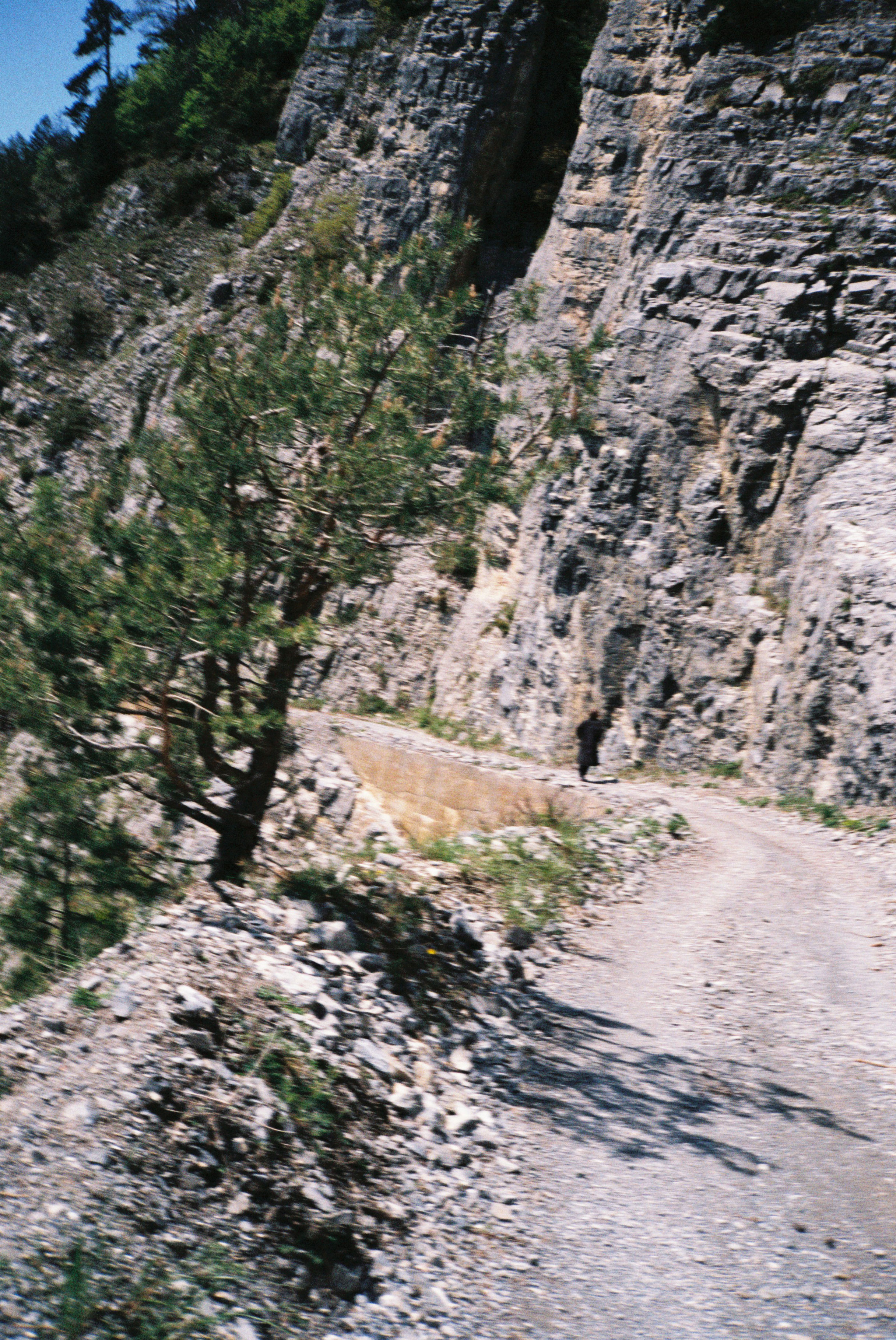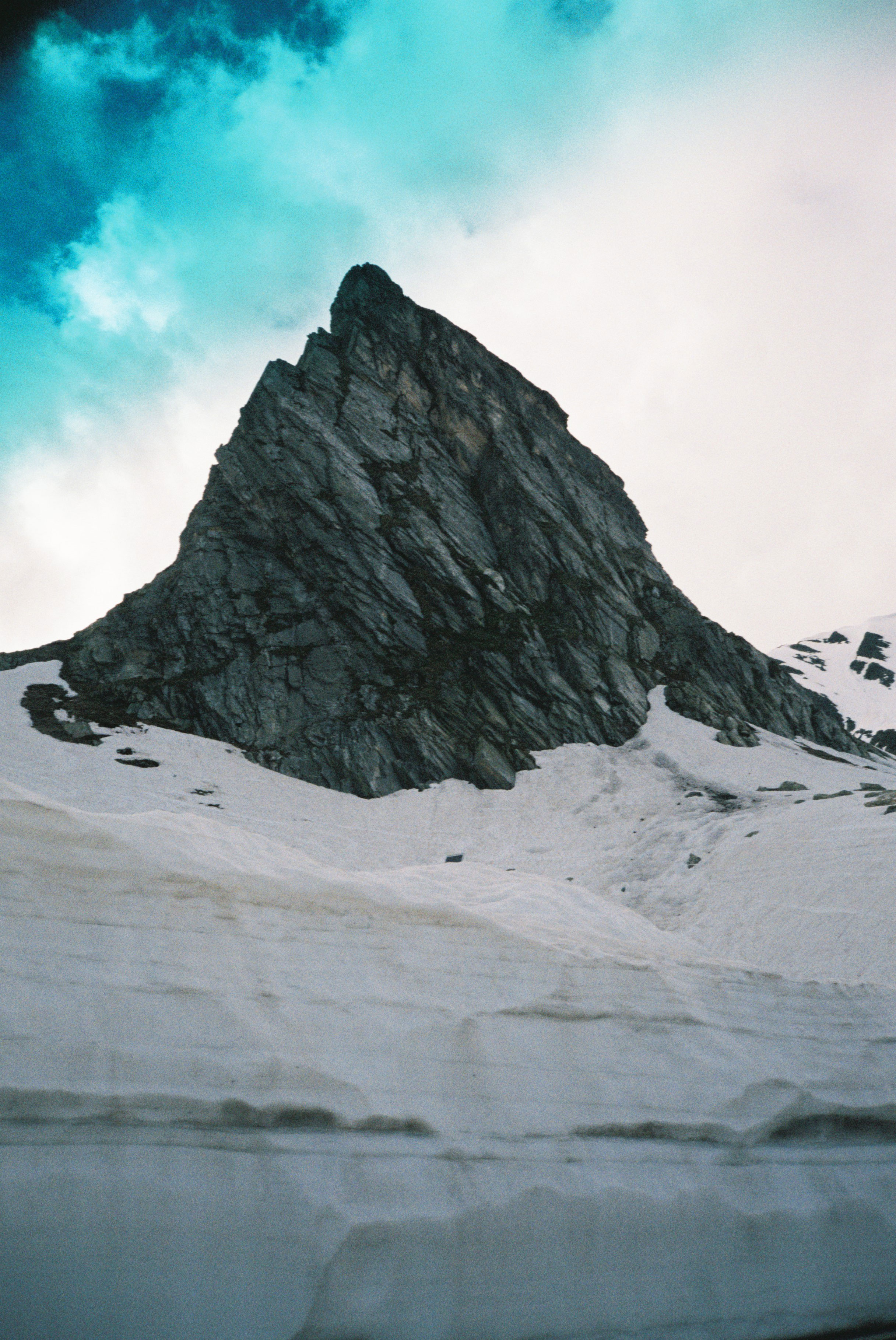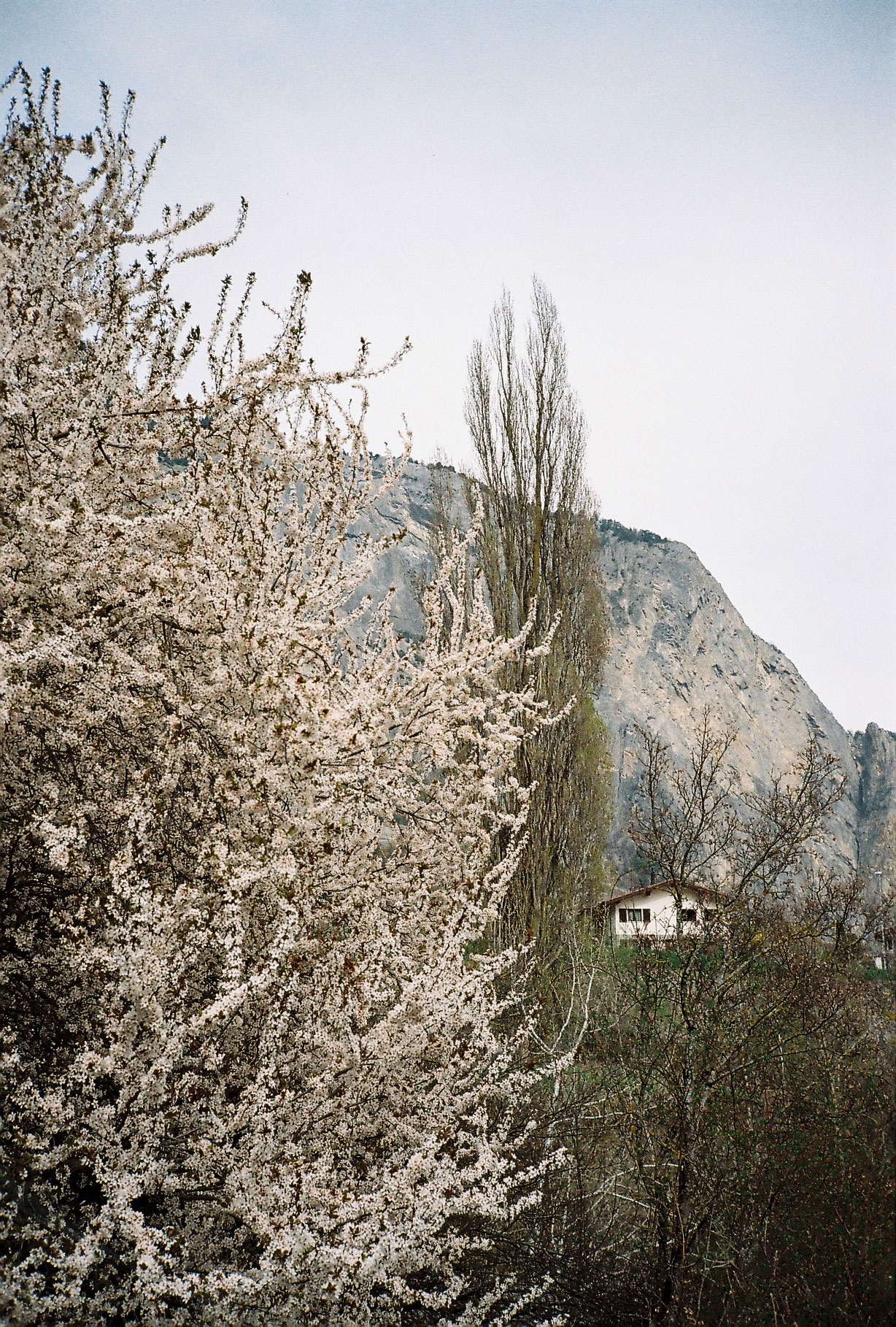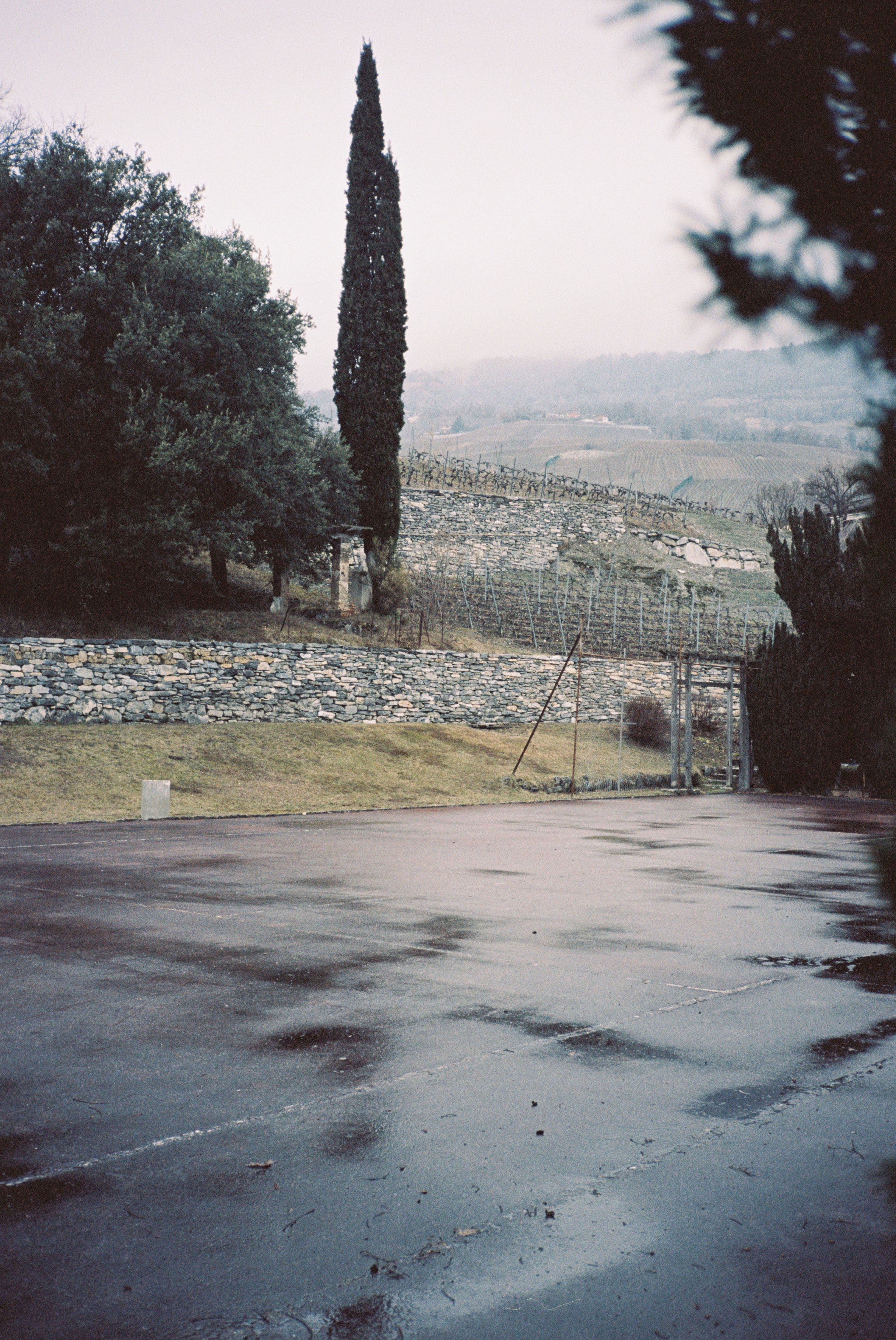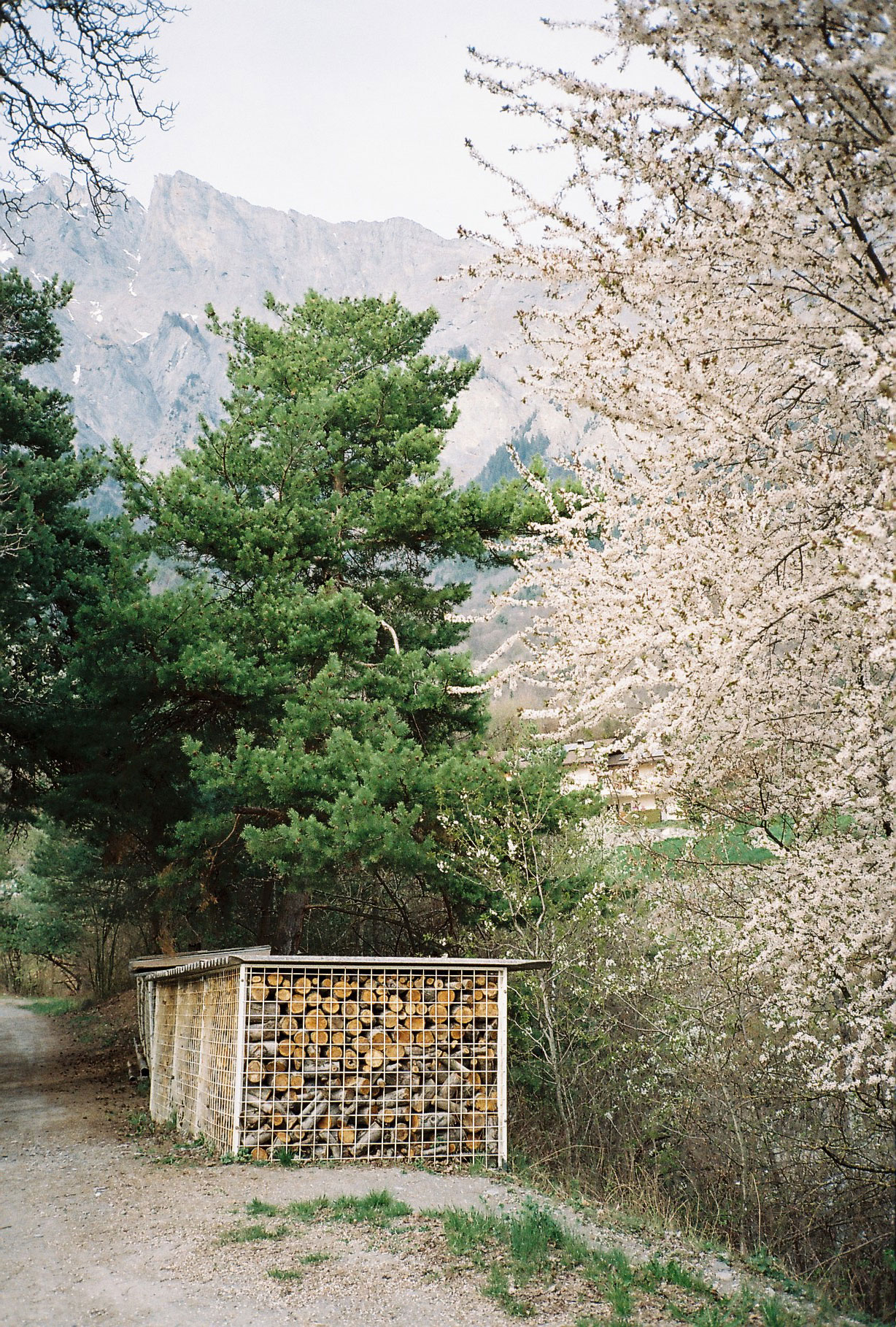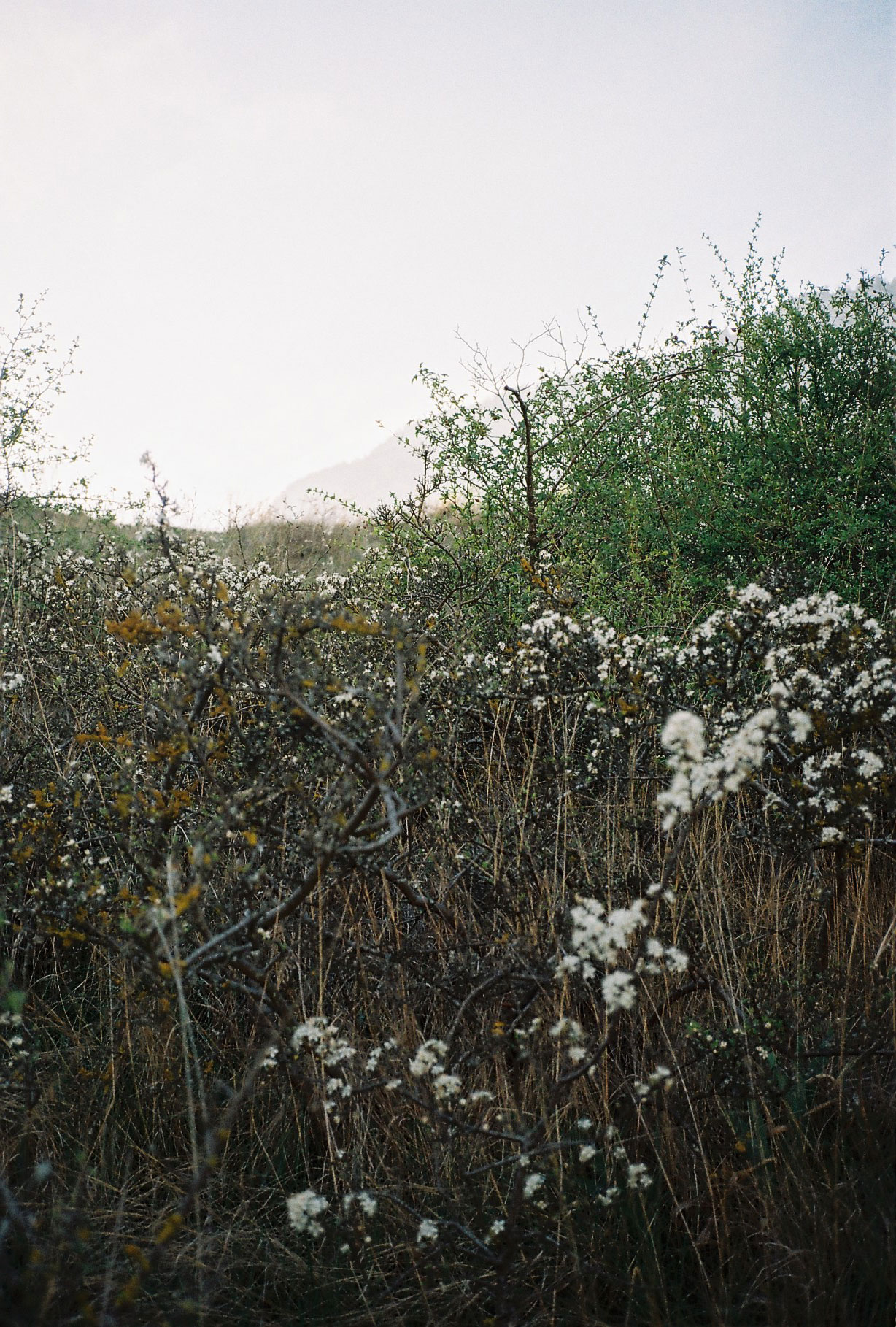 TEXT: François Dey

Desperately looking for a house, after visits to studios, in chalet-like apartment buildings, we had to turn down the offer of a cottage for 1700 Swiss francs. I had somehow started to call every advertisement on the tourism webpage of the holiday resort of Ovronnaz. Either too late to get it right away, or too expensive, or just at the wrong spot, as in the commune of Chamoson, I finally got on the phone with Marie-Gabrielle. She had already heard of me, given the fact that I had, previously, tried to call every brass band director, as well as every choir in the village, in order to set up the opening performance. The word must have got around, that a young man was looking for musicians as well as for housing. This apartment was to be vacant by the end of March, and as she told me, her husband was an architect, and so she said, "that at is a perfect match for an artist – it has such cachet."

By March 26, a Saturday, after a day of skiing, I had arrived at the "Plein Soleil C", to meet Guy and Marie-Ga, and discover their lovely apartment. Guy had collected old wooden beams and boards, unwanted by the house owners for whom he worked as a foreman, rebuilding their cottages into modern chalets. He had thus furnished his whole apartment, every corner and surface, with these old planks, giving the feeling of a real rustic style. He had built the three apartment blocks, next to one another, with something like nine flats in each of them, with an individual entrance for each home. They had certainly chosen the best-positioned slot for themselves. We could see the mountains in the back, as well as the whole valley, and the Mont Ardève on the left. That same afternoon, he proudly brought me onto the balcony, and showed me his old wooden beam, used in the roof structure of his apartment. I immediately fell in love with that residence, because it had something very uncommon. We could see he had built everything himself, from the shelves to the kitchen. The arrangement of the old wooden beams was wonderful as it mimicked the idea of being structural, but in fact, it was only here for decoration. The most important spot was the replace, which took up about a third of the living room. A whole set of benches, made of stones, that would begin from the furnace, formed seats for about eight people around the chimney, and then continued as a stone wall. It was a most ingenious use of space.

Much was being talked about, in the village and its cafes. I noticed this was to be a possible source of information. Slowly I started to visit, regularly, the different bars, at the top of Ovronnaz, or in between, in Montagnon and Produit, or at the bottom in Leytron. I could feel a very different atmosphere at each height. While in Leytron something was going on between the two main political sides, there was another contrast being felt from the plateau to its tops. The word, "montagnard", a sort of mountain dweller, would be used sometimes to name the people from above. The ski resort was living of tourism and its housing market while the bottom was flourishing with all kinds of industries as well as with the winemaking. The middle ground seemed out of the discussion and perhaps enjoyed a less polarized situation. I mostly recall encountering the "friends of the bread oven" association. The idea of gathering, or the making of society was very present in Valais. I understood it as, "having the right to say something about something you take part in". As one volunteer helper told me the day they were baking bread, "I can help and give a hand, but I have no right to say how they should cook it, I'm not part of the association."

In Leytron, each political party had their respec- tive cafes and restaurant, accompanied by their own shop, their own auditorium for parties and gatherings, as well as their respective brass band with their own rehearsal room, all within the same building complex. This situation wasn't anything special, as it happened all over the canton of Valais, in different variants, and sometimes, simply with a fusion between the two sides, especially for the brass bands, as the number of new musicians was falling. It often came up in early discussion about the village: when a stranger came from outside, he was introduced to this existing polarity. They also said it would make the quality of music better because they competed. Nowadays, the radical party was in the majority within the municipal council and thus, most, if not all people working for the village were on that side. As an external figure of possible neutrality, people might have felt it was an opportunity to tell me some stories from behind the bar. This is how, I was told about, Guy, who was referred to me as "Le Corbusier of the village". He had built the somewhat modern church, in the upper village of Ovronnaz. In Leytron, as I proudly displayed my local knowledge, I was to be told by a passer-by, around the "Café de la Coop", "P f, he is no architect, he bought the plans from a French architect. The same building is standing somewhere in the region of Savoie." These comments reminded me of how small the village was, and how everyone needed to fight their own corner. Guy was perhaps more from the conservative side. He told me about the idea of preserving the authenticity of the "Café de l'Union", a wooden bar of a most interesting shape, as well as its arched windows and the whole structure made of tuff stones. He felt just sorry, because the wooden door had been replaced by a set of tiles, which, of course, made its maintenance much easier for the new owner of the restaurant.

I wake up sort of early in these soft sheets and my head hurts. Not the head, but a spot right before the ear is getting something like electrical impulses. Thinking about a walk, I'm trying to decide if I should take the skateboard or not. I decide not to. I'd be better take a look at this road as a little piece of research. The snow is nothing but a sort of little dirt mountain on the side of the road. The road surface isn't really clearly delimited on its downward side. As if the earth would crumble or slide down while the asphalt would remain as a flat surface with nothing beneath it. At other times the layer of bitumen would simply crack and looked as if it had been sucked from beneath the ground. Somewhere along the side road I imagine, the road workers or perhaps friends of the next house owner have even extended or further shaped the asphalt edge into four stairs leading toward the entrance of a cottage. The trafic isn't busy but drivers have a sense of racing here. Later, I also noticed when driving along that road that drivers ahead of me would stop their car in a layby, let me pass by and continue their drive. Maybe my black Audi A4 gave that same feeling of racing car danger. On the other hand, when I was driving up the mountain, from Leytron to Ovronnaz, most of the time the cars behind me would actually overtake. Even women, not to comment on how men and women drive, but it made me feel as though I'm not really part of the village yet. I thought I had the right-looking car and the "VS" plates, but they noticed I just didn't drive fast enough along the serpentine curves.

I enter the first bakery shop and ask directly if it would be possible to pin. In order to avoid a situation, I comment and say something nice about their chocolate rabbits. I can still taste the big 440 gram chocolate rabbit bought at the Coop, which tasted like white sugar. She says, "thanks", and explains they've got a laboratory down in Leytron, a bakery as well, just next to the pharmacy. I do this thing I always do in shops, as if today was to be diferent. I say, "I'll make a decision soon". Not with words, but perhaps with a sort of body position while moving my eyes. I ask her if they've got any wheat bread and she starts going through the list, detailing me each and every bread they have. After five, I stop her and say, "The chasseur will be fine, with the something seeds". My card doesn't work again. Lately this has just become reality, as if Holland was too far away. As if I had to explain I'm not poor but somehow the card is empty. I mumble something and say, "My Swiss card, I don't know the code".

I must have said that I was sorry and perhaps have asked for a possible cash machine, though I already knew already it wasn't going to happen. Still, with my positive attitude, I say I will try. She's very nice and says, "That's no problem". I can just come back. She'll be in until Wednesday. I also ask her where she lives and she says, "here", not down. I'm surprised. I level what I'm asking and wonder if that's too much to ask. So I try the post thing. There isn't an ATM. "Hello, could I take out some money?" – "No, only with the PostCard." There is something too polite about the people, either because they do not know me or because it's Switzerland or because I move and speak differently. The thermal baths, this is where I'm heading now. Entering some buildings with their yellowish barriers and tunnels. I get muddled in the maze of residential apartments. I am somewhat surprised every door is open. You can just walk in, from any of the outside entrances and hang around the passageways, if you like. Every tunnel leads to a wider area, organized with soft corner sofas placed around a table. Every time the same set, for about five to six people. I never saw anyone sitting there. It is like a functional decoration, giving the possibility of resting and relaxing, maybe waiting for someone in the corridor or perhaps for the elevator. Painting and sculptures are also hung or stand every three to four meters, with their respective prices. A choice of mostly golden and silver tones, each piece is thus like a monochrome. The temperature is warm, the whole inside space is like a prolongation of the bathing and wellness feeling. At some point I get this image of a Space Odyssey in my mind, perhaps it's the dressing gowns or the pentagon shape of the tunnel itself, a mix of something very old and futuristic at the same time.

I feel I am part of the crowd of bathers but on the other hand I feel I am a sort of intruder, walking with my black cowboy boots and my loaf of fresh bread under my arm, among mostly couples and old folks here.

I finally get toward the entrance and the shop. First I try the ATM, but again I see that something is going wrong. I do not get that sweet noise of bank notes flickering out of the machine, but simply the message, "Transaction not possible". I enter the restaurant having the feeling that I do not have a penny and look straight at the man in charge at the moment, a young man possibly from Portugal or Spain. Feeling pretty shabby, I ask him if they're having a concert at the bar or in the restaurant. "Yes, in the bar," he says. I'm looking for a possible stage for Hans to play his Neoschlager. I feel as though I'm becoming a keyboard player at that moment and so I add the fact that I'm working on a cultural project and say that we'll be inviting artists to perform sometime soon. He says he's not going to give anyone his boss's name or number. I can leave mine if I want, "Creative Villages, François Dey, my number". They do a concert once a month. As for the pool, they do not do the film screenings anymore. He does not know. He has never been. "All right," I say, I'll find a way to contact him. I wait a little bit and turn back to some bathers to get a photo of the bar with people in towels walking by. I take a final moment at the information point and check what their calendar looks like. Saturdays are black jack poker. I make my way out, picture the glass barrier with its Ovronnaz baths sign repaired with heavy brown tape and arrive at the garage exit. I walk right up the grass to finally get to the road.

My pain gets a little worse. I'm working on something, basically emailing and surfing. Someone had told me about the broken organ in the Church of St-Martin in Leytron, and these two words had since remained stuck in my mind. The news had already gone around the village that I was interested in the old instrument, so one evening at an opening of the old church, an elderly lady introduced herself to me with her daughter, and asked me if I was the artist interested in the organ. She told me about the last and possibly only player of the time, a certain Marc Goddard, a schoolteacher back then. She said he sort of built it for himself and had no special motivation in teaching the instrument to the next generation, "They should try the violin if they want to play music". Once he was gone, the machine must have started to decay, because as one organ player had told me, "the worst thing you can do is not play it".

Once I had find out where the key was – that is, the bell-tower key hidden behind the flag of the St-Cecile choir, in the glass case at the top of the staircase leading to the gallery, and the gallery key in the sacristy room, for which the key was hidden under a carpet on a mid-height marble table, right next to its door – I would regularly visit the church and start opening the cabinet of the instrument in order to look at it, and try to figure out how I would get the ventilation system started. At other times, I came round and blew some pipes, emptying them of their dust and respective chunks of wall that had fallen inside them, perhaps at the time of the wall renovation. I would make the note resonate in the whole space of the church and feel the organ come alive for a second. Asking around I had found out someone had already tried to start the instrument, but with no luck. He had then made a very detailed visual report of the machine.

The solution seemed so close, I had put this goal in my mind, I would start this engine and make this organ breathe again very soon. First, I made sure I understood the electrical wiring, and then figured out I knew what I was doing, I reconnected the three-phase current. It must have been a Tuesday as Jackie, whom I knew from the church, was sitting in the front row on the right, staring at the Eucharist. Although very rare in other villages, Leytron still had the custom of adoration, every Tuesday, the working day as we call it in other languages; from morning until evening, a schedule was arranged so that someone would be watching the Eucharist at every moment, throughout the day. I went down and told Jackie I was trying to x the engine of the turbine and he looked at me and acknowledged, "Sure, no problem!" The tension grew in me, I was ready to switch on the knob on the right side of the keyboard and hopefully hear the blessed sound of the turbine engine. I turned on and nothing happened, or seemed to have happened. I went down to check the circuit board and yes, a fuse had blown. Determined not to leave it there, I decided to give it another chance. I had reset the main push-button and this time, decided to get right into the engine to find out what was going on. I asked Renata to turn it on. Still nothing but the roar of another motor could be heard once I was back at the gallery. For a while I thought the turbine must have finally started, just after I left it. I then noticed half of the church lights were not working by now. I pushed some notes of the keyboard in a hopeless attempt. I started getting worried.

Thinking to myself it would be all right, I went down to Jackie. He was still looking at the Jesus gure, within the Eucharist. This one was now sort of slightly ashing in its golden tones, almost like a commercial sign. I waited for a while. He seemed very concentrated. I looked at him and said, "Sorry! I think something happened. I thought I knew what I was doing but possibly not." We approached the light and wondered. He tried to unplug the LED chain around the Jesus but nothing much happened. He plugged it back and now it was truly not working anymore.

We walked to the sacristy room and looked at the electrical circuit. Most of the fuses where now in the off position and didn't want to be switched back on. I was getting really concerned but tried to remain calm. Jackie was very serene. Not sure what to do, I went back to the gallery and nearly started to shake. The background noise could still be heard and then Jackie looked at me and said, "There's some smoke down here." This is when I got really nervous.

Meanwhile some new people entered the church. A woman dressed as if she was about to get married, some children and some more people with them. They also seemed very comfortable walking around. They noticed something was going on with me: my face must have betrayed me. "Is everything all right? We have a wedding ceremony tomorrow so we're here now to have our rehearsal session with the music." –"No problem", I replied, "just some fuses..." I just hoped in my mind the CD player would actually work and they would perhaps not notice half of the church lights were now off. The heating system of the church was now blocked or somehow running on less electricity. I climbed down to the cellar and saw the big machine making this abnormal noise, like it would soon just burn or something. I was envisioning the end of it all: a 60,000 francs bill was now at stake, I thought.

We tried to call the technical services whose numbers hanging on the closet door, but nothing. It was certainly not a Tuesday but a Friday and it was Corpus Christi day. Not knowing what to do we phoned Stéphane. I knew it was a bad idea as he had told me he was going to Europapark this weekend with his family. He was still here, having a drink at the open cellars weekend for wine tasting. I explained it was bad and didn't know what to do. Ten minutes later, there he was, unperturbed as always. He found out the pump was having a problem, he turned it all off. He would get in touch with a real electrician and see what was to be done.