Visual identity, Signage & Website for Krater

Production space for transdisciplinary practices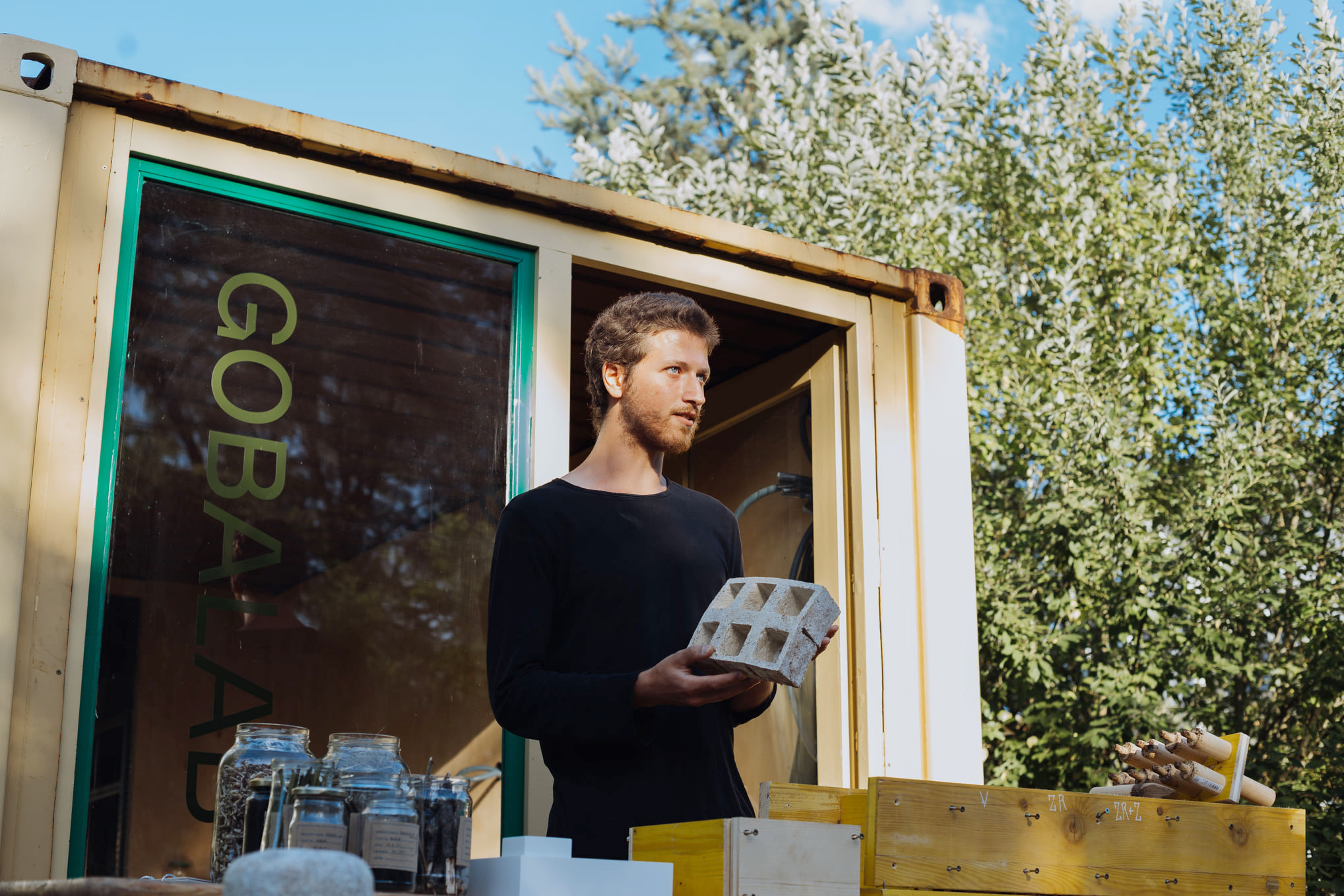 Patterns, Interior, Toilet, Pillows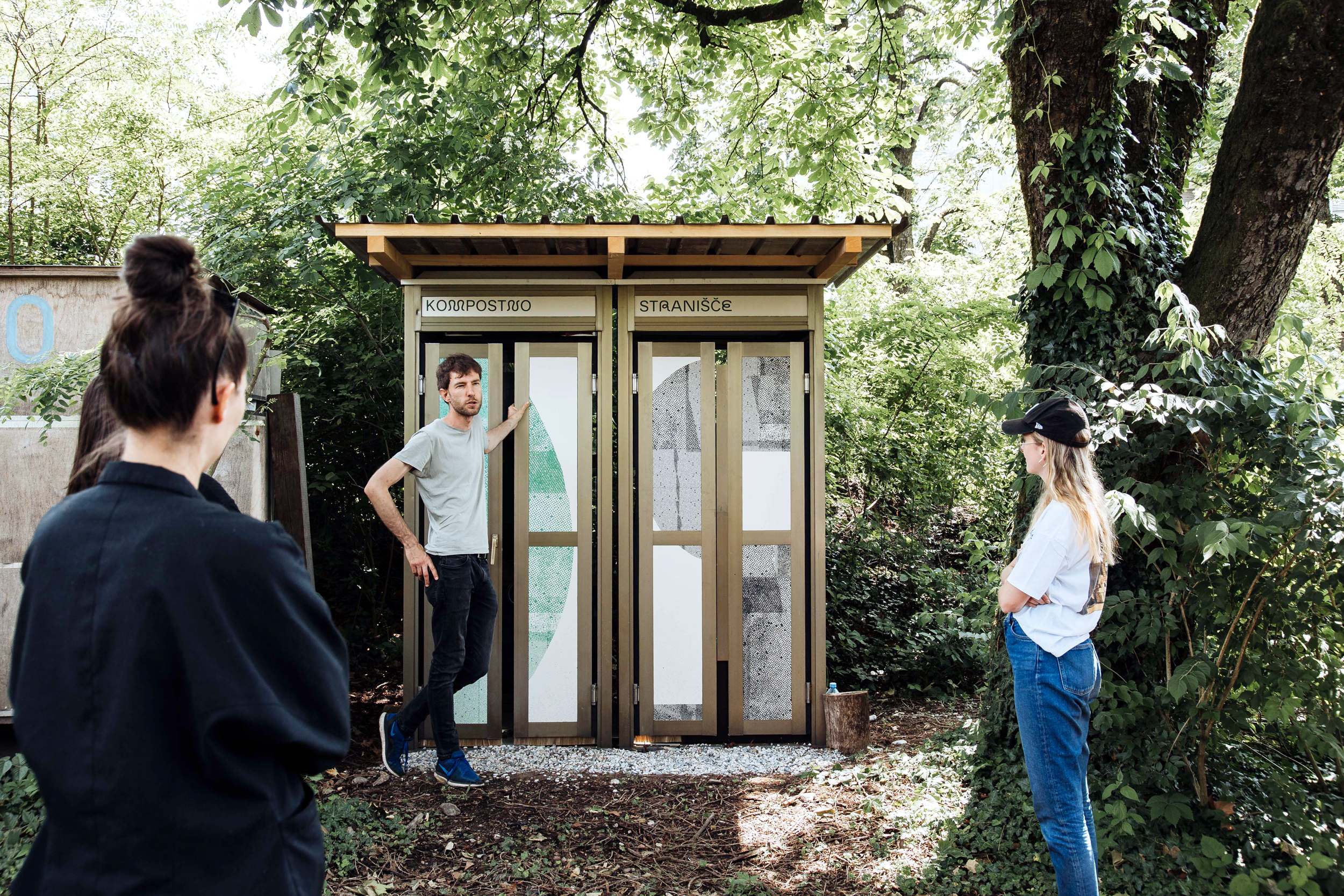 Logotype & Colour palette:

The Krater location is equiped primarily with second-hand materials, so there was a need to find a visual concept that can be applied easily and that it works well in both environments - on the location and online. We developed a set of illustrated elements and grainy patterns. Combined with a playful typeface and location-inspired colors, they form a flexible visual identity.

Krater is an emerging production space for transdisciplinary practices, which sprouted from the neglected, crater-resembling construction site near the city center of Ljubljana. Site-specific production stations (papermaking workshop, wood workshop & myco-design lab) which consist of open access, ever-evolving workshop spaces, are set to create a dialogue with the impoverished crust of earth colonised with invasive and other feral plants.
DESIGN SERVICES
Visual identity
Location Signage
Website
Social media
Promotional collateral
COLLABORATORS
Development: Sepus Noordmans
Illustration: Tjaša Cizej